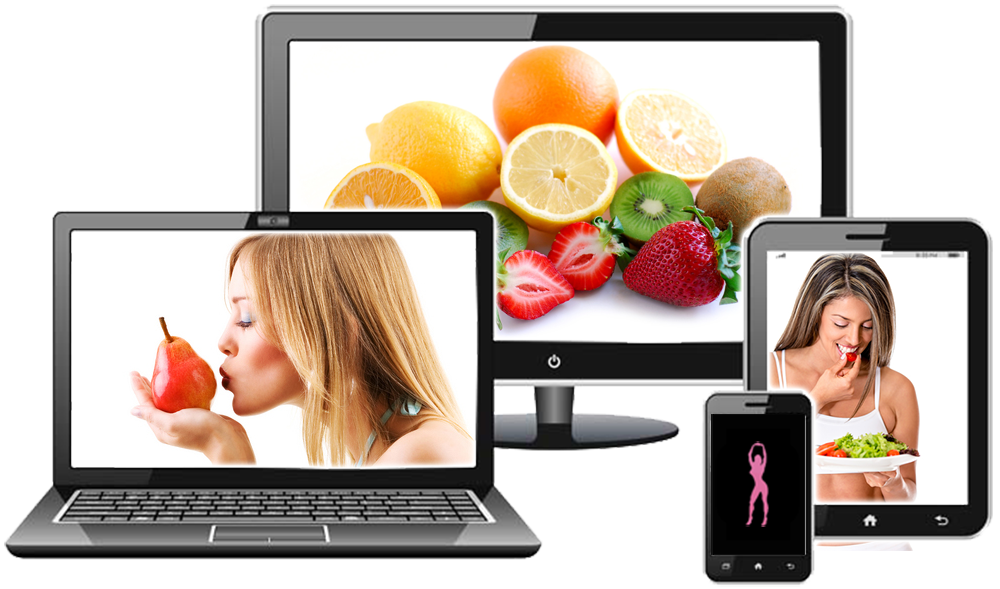 Ever felt like your diet is working against you?
Here is how to start eating healthy… and enjoy it! Nutrition is a cornerstone of success of any fitness journey – it is important to work only with the most knowledgeable professionals. Our Sports Dietitian will develop a safe diet plan to meet your goals while emphasizing health.
100% individualized meal plans
Help with hormonal, digestive and metabolic issues (including IBS, Chron's, Celiac and other)
Lose weight and feel better
Increase energy levels
Take in an account your current lifestyle
Answer any questions you have through email support system
Boost motivation, confidence and drive to succeed at your goals
Help you mange medical conditions (if any present)
Delivered through the Body Beautiful mobile app – always there to help!
Stay on track with our food and calorie tracker
Skype sessions are available (optional)
Each food item shows how long you need to workout to burn the calories from it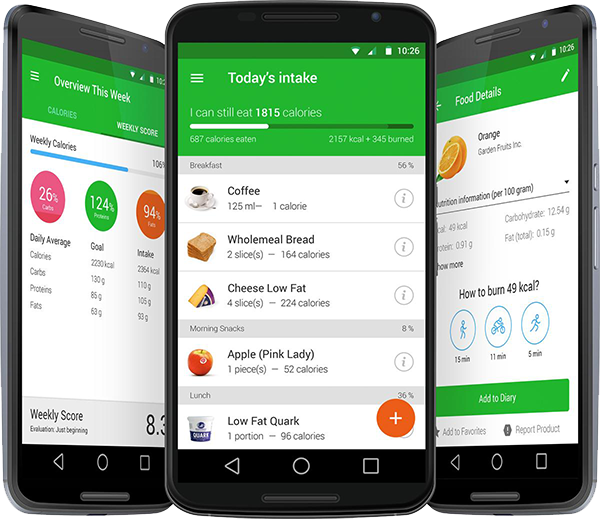 Corporate Insurance Coverage
Registered Dietitian services are covered by many corporate health insurance policies. Check with your insurance policy provider to see if you qualify for coverage. We can provide documentation and receipts necessary for you to submit the claim.
Get ready to eat, feel and live better!
It's not enough to get on a diet – it's important that your diet is sustainable, so that you keep eating healthy long-term and avoid yo-yo dieting. Our approach is to design a diet plan that suits you and your lifestyle, without putting you in a situation where you feel overly restricted.
Best nutrition experts are at the tips of your fingers
To get best results, you need to work with the best. Our in-house Sports Dietitian Alysha Coughler (RD,MHSC) will deliver your custom-tailored diet plan via the Body Beautiful mobile app. 
Registered Dietitians are the only regulated professionals in the field of nutrition.
Dietitians offer trust-worthy, science-based food and nutrition advice tailored to your goal, daily schedule and lifestyle.
The programs are delivered online and are extremely accessible. Follow up sessions may be scheduled as Skype calls.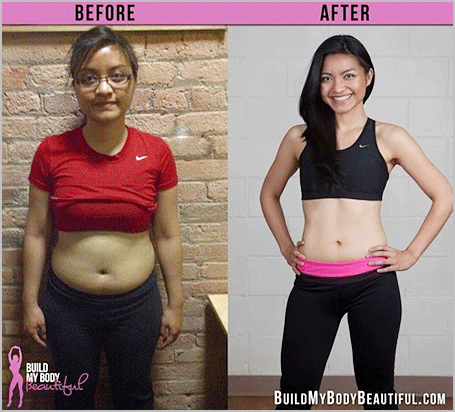 What results can I expect from my nutrition counselling?
Reduced body fat percentage and increased muscle tone
Increased strength and endurance
Improved posture and confidence
Boost in energy levels throughout the day
Reduced cravings for junk food
Health Starts Here
Take control over your health and enjoy the way you feel, forget cravings and make eating healthy enjoyable year round!
Step 1: Initial Consultation
Complete the checkout and get redirected to the lifestyle questionnaire. Your dietitian may send you a follow up email with a few extra questions, before starting to work on your diet plan.
Step 2: Get Our Mobile App
You will receive an email invitation to download our exclusive mobile app. It will allow you to keep track of your food and be in touch with your dietitian. The email will include a login and instructions on how to use the app.
Step 3: Start Your Program
Your diet plan will take up 2 days to be completed. Meanwhile, your dietitian will ask you to do some prep work. Once you receive your diet plan – use the in-app messenger to contact us with any questions!
Step 4: Progress Review
Your dietitian will set up an appointment with you to review your progress (if you have purchased follow up sessions). Keep your Body Beautiful profile up to date – your dietitian will modify your plan when needed, help you overcome challenges and set new goals!
What's included:
Initial assessment: initial measurements (we will demonstrate how to take them) lifestyle assessment, medical history review, identifying dietary restrictions and sensitivities determining strengths and weaknesses and goal setting
Initial diet plan: will be adjusted, when necessary during the follow up sessions
3 Follow up sessions*: progress review, introducing changes to your diet plan and resolving any barriers.
Body Beautiful Exclusive Mobile App: Easy to follow, yet extremely effective at helping you reach your goals. Track your progress, share ideas with other members and track your caloric intake throughout the day!
Supplementation Guidance: there are tons of supplements out there – find out which ones you should be taking
Suitable for pre and post natal women
Covered by most corporate health insurance policies
Email/Skype support
Custom Diet + 3 Follow Ups